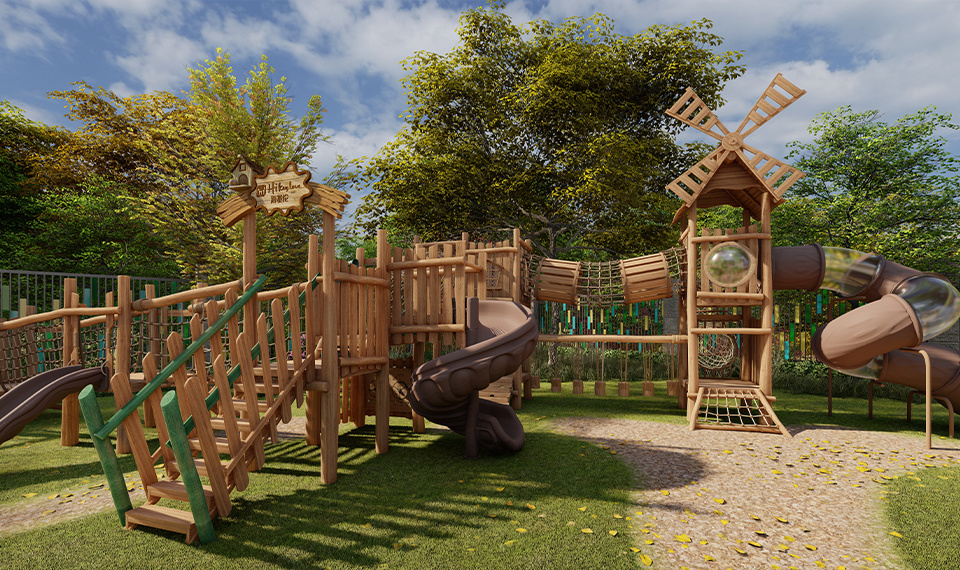 OUTSIDE SPACE
Outdoor Recreation:
Using locust wood as the raw material, striving for a natural and ecological style, through the design of colors and shapes, as well as the careful development of each accessory, young children have a happy and safe outdoor playground.

OUTSIDE SPACE
Outdoor Sport:
Using locust wood as the raw material, we pursue the environmental creation concept of "returning to simplicity and enjoying nature", enabling young children to enjoy it while meeting various physical exercise needs.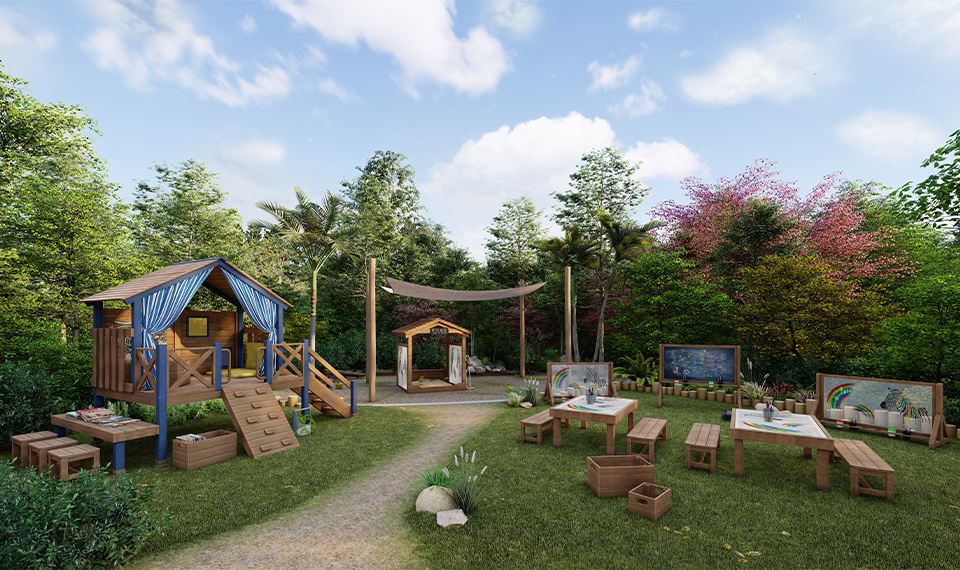 OUTSIDE SPACE
Outdoor classroom:
According to the actual needs of early childhood education, it is divided into outdoor sand and water, outdoor graffiti, outdoor breeding, outdoor roles, outdoor storage, and other areas to achieve various outdoor games.
ABOUT HIKEYLOVE
ABOUT HIKEYLOVE
Hikeylove,Founded in Zhongshan City, Guangdong Province in 2001, it has been focusing on the field of early childhood education equipment. It is a comprehensive enterprise integrating design and development, manufacturing, marketing and promotion.
At present, Hikeylove has more than 500 professional and technical personnel and functional teams, and has 4 major factories with a total construction area of more than 70,000 square meters of production, logistics and office bases ....
More+



NEWS
NEWS
Company News
Industry Information
What are the advantages of Hikeylove ash furniture?
High-quality ash wood imported from North America is selected for the Hekilun ash wood series. Ash wood that has experienced more than 60 years of long growth can only be used to make furniture. Compared with similar woods, it has high strength, good elasticity and high impact toughness.
2022-04-27

What are the characteristics of red cedar as a furniture material?
Red cedar is a fine-grained and smooth wood. Its core material is reddish-brown, contains natural extracts, has excellent stability, has a long service life and is not easily deformed. It is a high-quality natural preservative wood.
2022-04-27

Furniture maintenance precautions
The surface of solid wood furniture is coated with paint, and it is particularly important to maintain and maintain the paint film. Once the paint film is damaged, it will not only affect the appearance of the surface, but also further affect the internal structure of the product.
2022-04-27

查看更多